Gino Sarfatti 2065 Pendant Lamp DRCG 3 Model
Model 2065 from Astep is one of the legend Gino Sarfatti's most famous and interesting creations. The lamp was designed in 1950, a time when lampshades were primarily made of glass.
When Gino discovered the new Plexiglas, he began experimenting with the material and quickly found new forms and possibilities. Model 2065 is the result and is a stylish and distinctive lamp.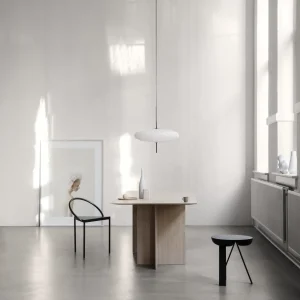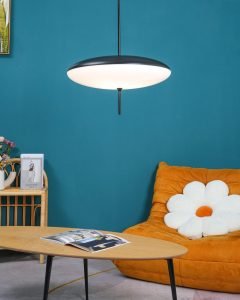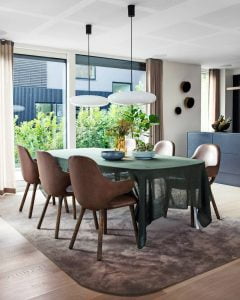 As it is made of Plexiglas, it weighs almost nothing and provides a nice and subdued light with a nice spread. The lamp is available in 3 variants, with a black and white cord and also with a two-part shade in black and white.
The lamp can either be used alone or several can be hung at different heights, as a cluster. Works perfectly above a dining table or in a reading corner.