Africa Chair decorative 3D model, PBR and 4K Textures
As long as people have been furnishing homes, they've been designing (and shopping for) chairs to go in them. And, over the course of this long history, certain perches stand (or should we say, sit!) out as timeless classics, referred to time and time again as the cycle of design continues.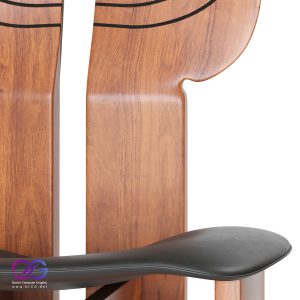 From antique pieces that inspired modern interpretations to original designs that remain as popular today as when they were first introduced, these 50 chairs are the ones that have made the biggest impact on design history. They run the gamut in terms of style (Louis XIV! Futuristic! Midcentury! Utilitarian!), era (Ancient Greece right up to the 21st Century), and region of origin (Malawi to Milan), but each deserves a place in the design history books.