Decorative Plaster (seamless) Collection-4K PBR Material aaStudio 004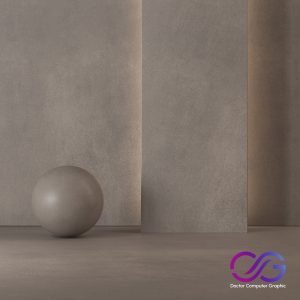 Cementitious plaster is a relatively modern material and is renowned for its fast setting, hard and durable characteristics. Plaster is a mixture of sand and Portland cement with water.
which in this case is a dull white tone either from the cement, or pigmented before application with dyes or the use of different aggregates, or painted after installation to the desired colour, while it can be treated differently to achieve a coarse.
utilitarian appearance; a smooth, uniform finish; or a more decorative, textured coating to highlight or mimic concrete or natural stone. Due this plaster being aggregate based however.
the entire wall or element to which it is applied must be coated in one go to avoid differences in tone, thickness and consistency.as evidenced by the strong variation between rough, smooth, raised and lower surfaces.Cement based plasters are also more prone to scrapes, scratches and light damage, often necessitating a complete re-plastering of the area to blend out blemishes, as evident in the light peach or pink tones at the edges.
The smoother areas possess some light striated markings, likely from the edge of a trowel, with a slightly weathered appearance, while the looseness of the appearance lends itself to being painted quickly without too much care and attention in the future.