Painted Plaster Texture 3 Variation (Seamless-Tileable) DrCG No 92
For well over a century, plaster interior walls were the preferred construction in American homes. From antique mansions to old country cottages, these beautiful walls can still be found in many homes today.
Modern homeowners are probably familiar with drywall or sheetrock, but not plaster. This guide will answer all your questions about painting your plaster walls.
Can you paint plaster walls?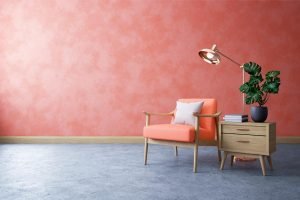 Many classic homes may come with perfectly intact plaster walls hidden behind dated wallpaper or layers of peeling paint. The good news is you can paint these walls with the same equipment you would use on sheetrock! From a classic restoration to a modern restyle, you can make plaster walls look great with a fresh coat of paint.
Paint on plaster will only look as good as the prep work underneath it though, so make sure not to skip any steps.